"Cultural heritage & biracial identity"—ink linework, digital colour, mixed-media collage (2015)
These five pieces are titled Heritage, Scrutiny, Litmus, Celebration, and Acceptance. The series is an expression of my struggle with being mixed-race Palagi/Samoan, never feeling like one or the other and wondering if I have the right to call myself Samoan. This is about coming to terms with that and moving forward by using it as empowerment. The collage used to represent the rich, disparate heritage is a mix of family photos, traditional tapa, tartan, and lavalava patterns.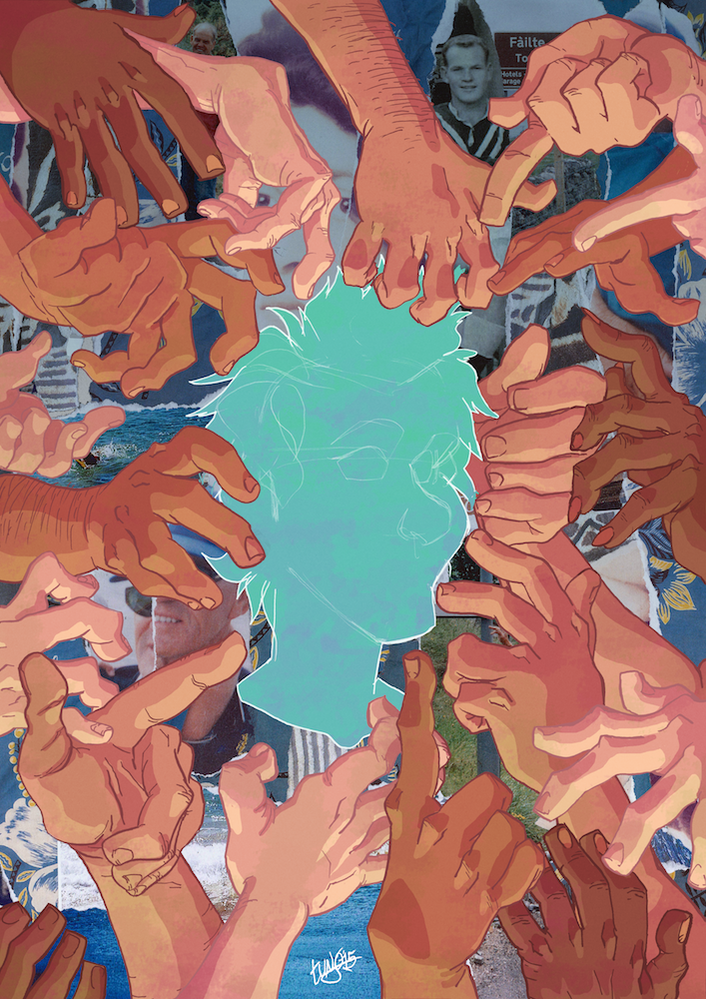 This series was displayed as part of the Whanganui School of Design's exhibition "In Process of Becoming..." in November 2015, and featured in Threaded Magazine's Galleria section in August 2016.